Schedule
Provisional schedule: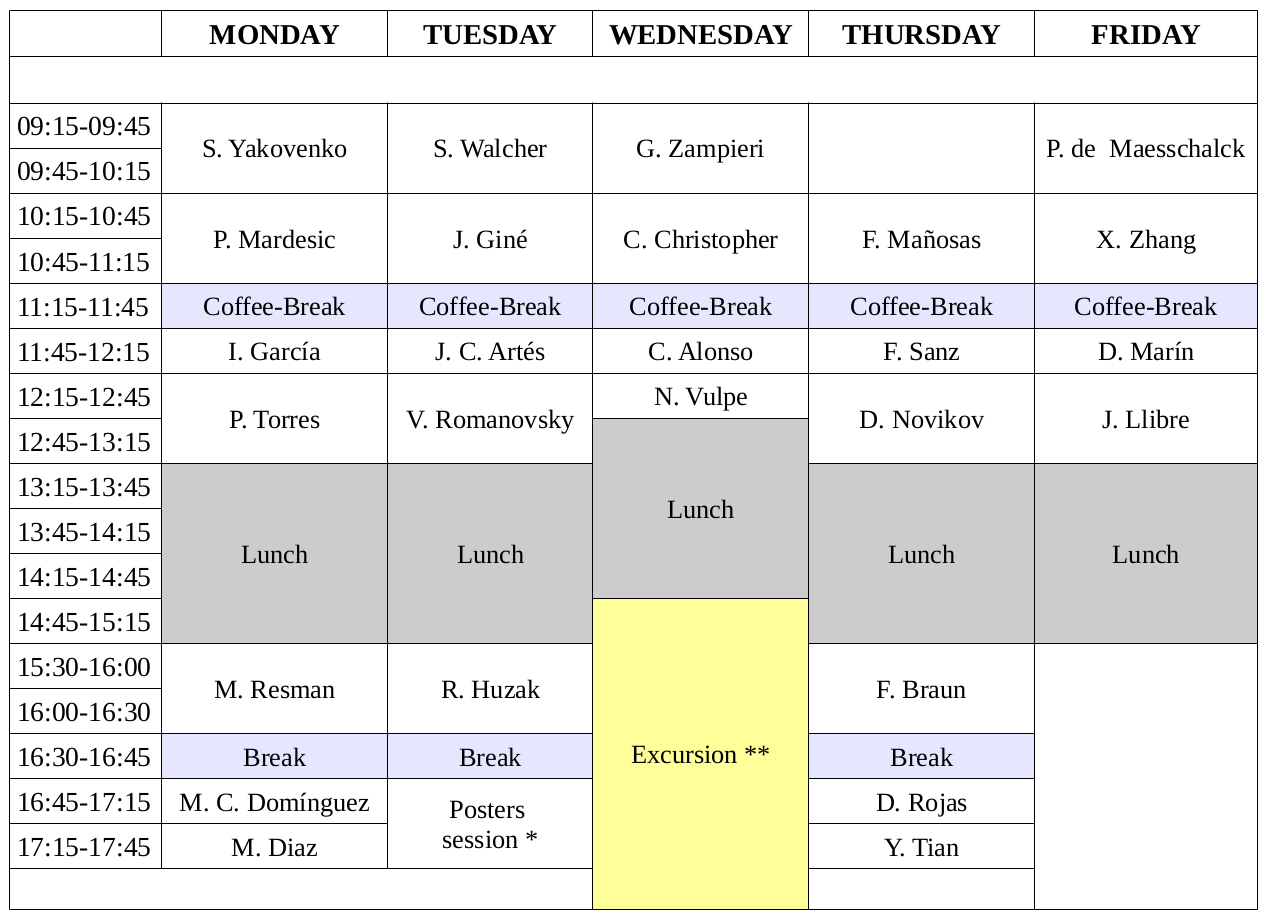 The posters session will fishish at 18:15. Note that now the posters session is Tuesday afternoon.
The registration will start Monday arround 8:15-8:30.
The excursion will be Wednesday afternoon. The bus will leave to Santillana del Mar around 14:30.
We will apreciate if you inform us if you do not atted the lunch of some day, especifically Monday and Friday.